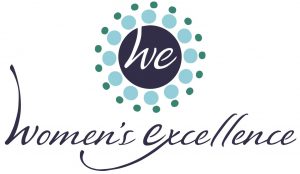 More Answers, Less Wait Time, Accurate Diagnosis
Treatments That Work!
Women's Excellence was founded based on a mission to provide the most up to date treatment to our patients utilizing the latest technology in a comfortable office setting.  That was back in 1997.  We are proud to now be in business for over 20 years!
That mission has not changed!  Certainly healthcare has changed drastically! As a company, we empathize with our patients.  Your costs have increased.  The hassle of getting procedures and prescriptions via pre-authorizations and preferred coverage agreements has made it more difficult.  Lastly, new regulations for technology have made communications less personal and more difficult (HIPPA).
Our current mission remains the same,  In fact, our number 1 focus and passion is to combat these healthcare challenges for our patients utilizing the best technology, state of the art medical treatment plans and the latest cutting edge medical equipment.
As a company, we have committed to the best electronic medical record system in the industry.  We have always had a good website.  But now, we have improved our website to offer you functionality that seamlessly integrates your medical care with your life.  We are working more diligently than ever to use available data technology centers to reduce the need for lengthy pre-authorizations.  We have implemented a HIPPA secure website to make communications more convenient via the web while meeting governmental regulation.  We do this because we value YOU as our customer.
In addition, we continue to expand our providers and locations to make customer service better and utilize the power of having more medical providers to continue to be on the forefront of the latest technological advancements for our offices and technology solutions online for you.
We also value your time.  Many of our patients are busy with their careers and their familites and  time is their limiting factor.  As a result, we are embracing a wide-scale company focus on telemedicine visit for those people who wish to utilize this new innovative way to get healthcare. Medical visits covered by your insurance done via your mobile phone in a HIPPA secured environment on our Women's Excellence application!  We know their are some telemedicine companies already, but our telemedicine platform will be a Women's Excellence provider, talking to you, viewing your chart and labs through a simple login that you are familiar with.  Again…valuing you as our customer!
After 20 years Women's Excellence remains strong and laser focused.  Healthcare is personal.  Insurance and the government make it impersonal.  Women's Excellence works hard every day to battle those forces to make it personal again!
Thank you for visiting our company online!  Join MyAdvantage to see everything we can do for you!