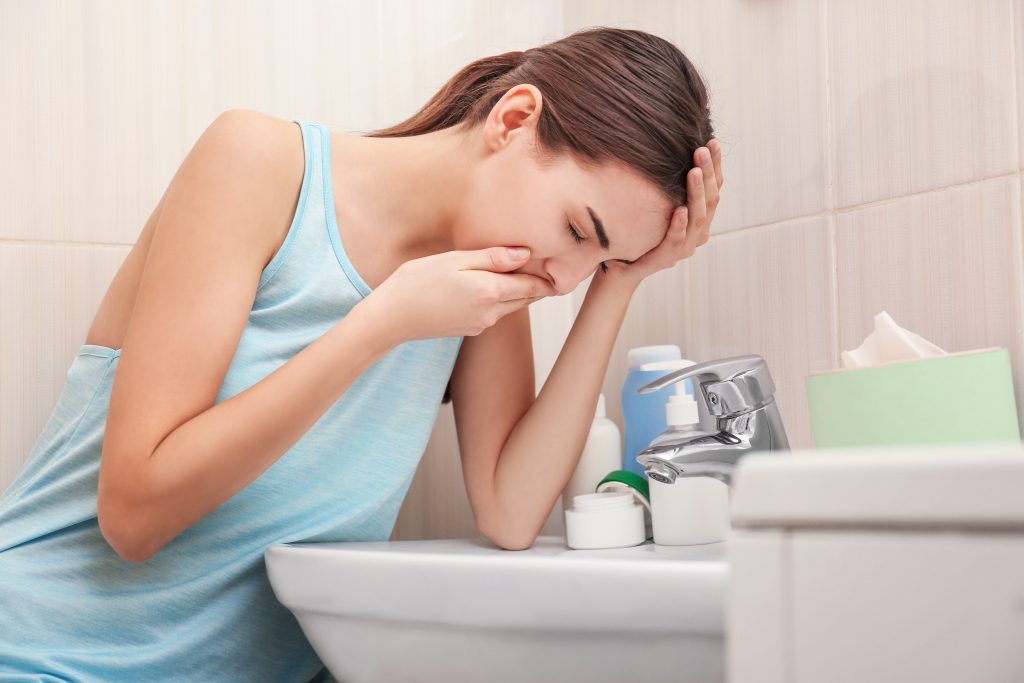 If you think you might be pregnant, you're probably looking for early pregnancy symptoms that you may be experiencing. In the early stages of pregnancy, your body can show certain symptoms that signal to you that you may be pregnant.
Take a step back, breathe, and try to relax!  Sometimes, stressing out too much or looking for specific symptoms can trick your body into actually having those symptoms, even if you're not pregnant. Before evaluating these early signs, give yourself a reasonable amount of time to evaluate your normal body changes.  It's also important to understand that every pregnancy is different so if you don't have any of these early signs, don't worry.
Missed period
A missed period is the most common sign of pregnancy. If you are pregnant, your next period should be missed. However, some women still experience periods or light bleeding during the early stages of pregnancy. This can be traced back to implantation or if conception happened around the time of your next period.
Spotting or light bleeding
Light bleeding or spotting is usually associated with implantation, when the baby starts development and attaches to the uterine wall, starts six to 12 days after conception. Some women experience this with cramping, and some women do not experience it at all.
Tiredness
Even though your baby is still smaller than a peanut, the first few weeks of pregnancy can be draining, both physically and emotionally. You may have extreme tiredness, caused by changes in your body. Early pregnancy tiredness is not like ordinary tiredness – you may feel completely exhausted after a normal day's activities. The best way to deal with this symptom is to listen to your body and get more rest.
Swollen Breasts
You may feel swollen or tender breasts as an early sign of pregnancy. You can usually start to feel this symptom within a week or two after conception.
Headaches
This is a common side effect that happens early on in pregnancy due to the hormonal changes and increased blood circulation in your body. You can expect mild and frequent headaches.
Nausea
This can start as early as one week after conception. Again, this can be due to a change in hormones in your body, but this is also the time pregnant women also begin to feel heightened senses, like smells. If you happen to smell something that seems too strong, or makes you feel ill, this is likely because of the heightened senses.
When to take a pregnancy test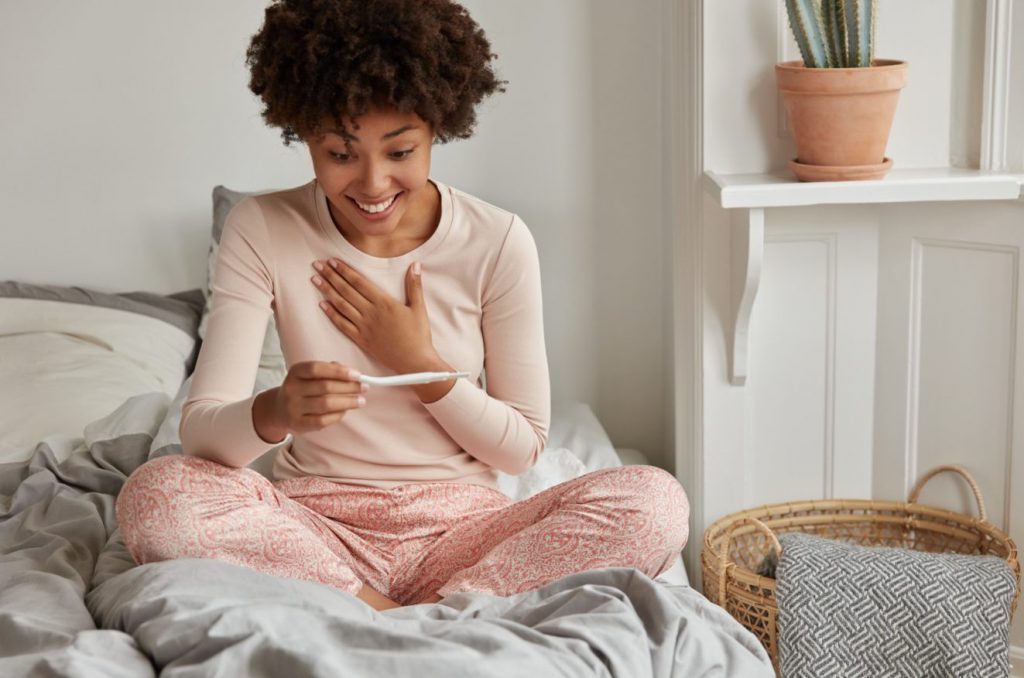 Before any pregnancy test, you should wait until you have missed your period. This eliminates any possibility that the early signs of pregnancy you might have are not actually tied to something other than being pregnant. Also, think back to your previous cycles: if you're extremely regular, you can tell when a period is missed. If your period start date usually changes every month, give yourself a couple days before taking a test.
In addition, at-home pregnancy tests are most effective a few days after your missed period. So, if you don't have a regular cycle and are giving yourself a couple extra days to verify, add a couple more days before taking the pregnancy test. This way, you can be sure that the test is as accurate as it can be.
If the pregnancy test comes back positive, it is very likely that you are pregnant. At this point, you should schedule an initial visit at your ob/gyn office to confirm your pregnancy and learn more about your prenatal care plan.
If you are experiencing pregnancy symptoms, we're here for you. Women's Excellence offers lab testing, ultrasounds, and comprehensive prenatal care with a dedicated midwifery and physician team.
To schedule an appointment, click here.
RESOURCES