Women's Excellence in Midwifery of West Bloomfield Offers Natural Labor and Delivery Services Through Karmanos Center for Natural Birth at Beaumont Hospital
Women's Excellence Midwives provide natural birth at the Karmanos Center for Natural Birth
Women's Excellence in Midwifery of West Bloomfield is a proud affiliate of the Karmanos Center for Natural Birth located at William Beaumont Hospital in Royal Oak, Michigan.  The natural birthing center provides a calm, safe, and home-like environment for women who desire a natural and holistic approach to childbirth.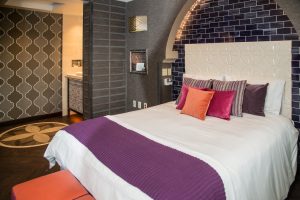 The Midwifery team at Women's Excellence works one-on-one with patients throughout their prenatal care to develop a customized birth plan that fits their needs.
The Karmanos Center for Natural Birth offers 6 large private birthing suites, indoor walking path and an outdoor garden, large hydrotherapy tubs for labor, personal refrigerator, television, Wi-Fi, soothing atmosphere, and cozy furniture and a private waiting room for loved ones.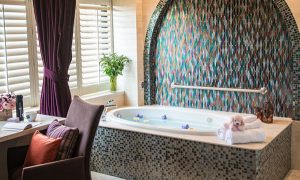 To learn more about this state of the art Center, please visit their website at:http://www.beaumont.edu/natural-birth-center/.
To learn more about Women's Excellence Midwifery services and to schedule an appointment, please visit our website at http://www.womensexcellence.com.  For your convenience, Women's Excellence offers an online live chat on their website for you to schedule appointments and get your questions answered.
Women's Excellence is the most comprehensive obstetric and gynecologic office in Michigan. Additionally, they specialize in menopause, weight control, bladder control, endometriosis, robotic surgery, oncology, and midwifery services. Women's Excellence is committed to staying at the forefront of innovation with cutting edge technologies utilizing robotic surgery and minimally invasive surgical options when possible.
The knowledgeable, compassionate physicians and healthcare providers of Women's Excellence focus on patient-centered processes to deliver the highest quality of care. They are affiliated with most insurances. They offer seamless medical record access via a state-of-the-art patient portal and use the latest technology for record keeping and sharing, making the patient experience easier and more efficient.
Women's Excellence is taking new patients and is conveniently located in Birmingham, Lake Orion, Clarkston, Rochester, and West Bloomfield, Michigan. For more information, visit http://www.WomensExcellence.com.