Women's Excellence Obstetrics and Gynecology adds Nicole Peel, a new Nurse Practitioner to their team.
Women's Excellence welcomes Nicole Peel, a Board Certified Women's Health Nurse Practitioner to their team.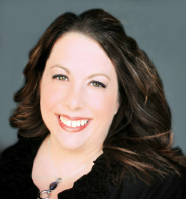 Nicole is very passionate about being a women's health advocate and educates patients in all areas of women's health and wellness throughout every stage of their life – from the teenage years through menopause. Special interests include: family planning and contraception, preventive health, well-woman and adolescent health, sexual health and prenatal and postpartum care.
Prior to joining Women's Excellence, Nicole practiced as a Women's Health Nurse Practitioner Saginaw, Flint and Owosso for the past 7 years. As an RN, she worked as a Labor and Delivery nurse for 10 years and as a Neonatal Intensive Care nurse for 5 years. She completed extensive training during her clinical internship to become a Nurse Practitioner, though 18 months of training centered on women's health, gynecological conditions and maternity care. She has had the opportunity to be involved in over 500 prenatal care experiences during her career.
To schedule an appointment with Nicole Peel, please visit us online at https://www.womensexcellence.com/contact/. We are available via Live Chat Monday through Friday from 8:30am – 5pm.
Women's Excellence is the most comprehensive obstetric and gynecologic office in Michigan. Additionally, we specialize in menopause, weight control, bladder control, endometriosis, robotic surgery, oncology and midwifery services. Women's Excellence is committed to staying at the forefront of innovation with cutting edge technologies utilizing robotic surgery and minimally invasive surgical options when possible. The knowledgeable, compassionate physicians and healthcare providers of Women's Excellence focus on patient-centered processes to deliver the highest quality of care. We are affiliated with most insurances. We offer seamless medical record access via a state of the art patient portal and use the latest technology for record keeping and sharing, making the patient experience easier and more efficient. Women's Excellence is taking new patients and is conveniently located in three locations throughout southeastern Michigan, Birmingham, Lake Orion, Clarkston, Rochester, and West Bloomfield. For more information, visit http://www.WomensExcellence.com.