Women's Excellence is pleased to welcome Sydney Wergin, CNM, to the Midwifery team at Women's Excellence.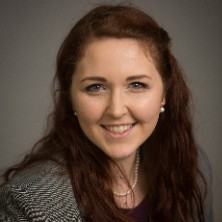 Sydney graduated from the University of Michigan with her MSN in Nurse Midwifery. She became passionate about midwifery after an internship in the Philippines at a birthing center. She worked under the local midwives and fell in love with the profession. She continued to pursue her love of global health during an internship to Uganda during her program. Sydney is interested in mental health across the lifespan, labor and lactation support, and health promotion.
"Sydney is very passionate about women's health and is a great addition to the growing Midwifery Team at Women's Excellence," said Dr. Jonathan Zaidan, MD, FACOG, President of Women's Excellence.
Midwives are highly educated and specially trained registered nurses that provide expert obstetrical care. The Midwives at Women's Excellence offer patients a more personalized approach to prenatal care by spending more time with the patient and becoming their prenatal liaison for information, questions, and guidance. Women's Excellence offers patients one-on-one care, natural birth with physician collaboration, clinical expertise, and physicians available in emergent situations throughout their entire prenatal care.
In addition to prenatal care, the midwives at Women's Excellence can see patients for:
Postpartum care
Preconception counseling
Family planning
Birth control services
Breastfeeding education
Prenatal genetic testing
Gynecologic concerns and infections
Annual gynecologic exams
Breast exams
Other female concerns
To schedule an in-office appointment or a telemedicine consultation, visit  http://www.WomensExcellence.com. Online Patient Support Specialists are available Monday through Friday from 8am-5pm to assist new, current, and prospective patients. The chat is located at the bottom right corner of your computer or mobile device screen at http://www.WomensExcellence.com. During offline hours, all chats sent will be messaged directly to a Women's Excellence team member. Offline messages will receive a response within 24 hours. Messages received during the weekend will be answered the next business week.
Appointments can also be made at (248) 693-0543.
About Women's Excellence
Women's Excellence is the most comprehensive obstetric and gynecologic office in Michigan. Additionally, they specialize in menopause, weight control, bladder control, endometriosis, robotic surgery, oncology, and midwifery services. Women's Excellence is committed to staying at the forefront of innovation with cutting edge technologies utilizing robotic surgery and minimally invasive surgical options when possible. The knowledgeable, compassionate physicians and healthcare providers of Women's Excellence focus on patient-centered processes to deliver the highest quality of care. They are affiliated with most insurances. They offer seamless medical record access via a state-of-the-art patient portal and use the latest technology for record keeping and sharing, making the patient experience easier and more efficient. Women's Excellence is taking new patients and is conveniently located throughout southeastern Michigan in Clarkston, Lake Orion, Lapeer, Rochester, Royal Oak, and West Bloomfield. Women's Excellence is also a proud partner of Detroit's longstanding radio network, WJR 760AM, providing expert women's health news and information. For more information, visit http://www.WomensExcellence.com.