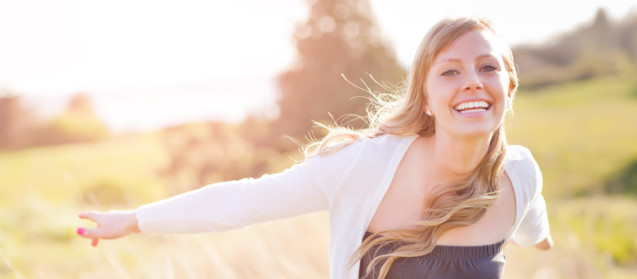 NovaSure® endometrial ablation is a quick, safe, and simple procedure to lighten or stop your periods without the side effects of hormones or the risks of hysterectomy. This procedure uses a quick delivery of radiofrequency energy to reduce or stop menstrual bleeding by removing the endometrium, or the lining of the uterus that causes the bleeding.
Why choose the NovaSure procedure for your heavy period?
The NovaSure procedure is safe: No pills. No hormonal side effects.
The NovaSure procedure is effective: For 90 percent of women, menstrual bleeding is dramatically reduced or stopped.
The NovaSure procedure is quick: NovaSure endometrial ablation is a one-time, five-minute procedure that is done in your doctor's office, usually for the cost of a copay.
What Are Heavy Periods?
About 10 million women suffer from heavy menstrual bleeding. Many women begin to experience heavy and/or irregular bleeding in their 30s and 40s, as they get closer to menopause. Heavy periods are more than just a hassle – they take a physical, social, and emotional toll as well.
Studies show heavy menstrual bleeding can affect women in a number of ways:
Many feel tired and nauseated
Many experience bad cramps
Many have headaches
NovaSure endometrial ablation procedure steps and how it works: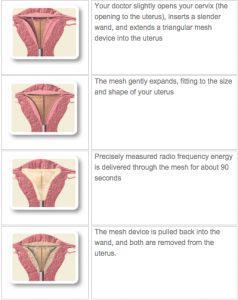 Women's Excellence has providers ready to help you determine if NovaSure endometrial ablation is right for your needs. Call us or use our chat to schedule your appointment.