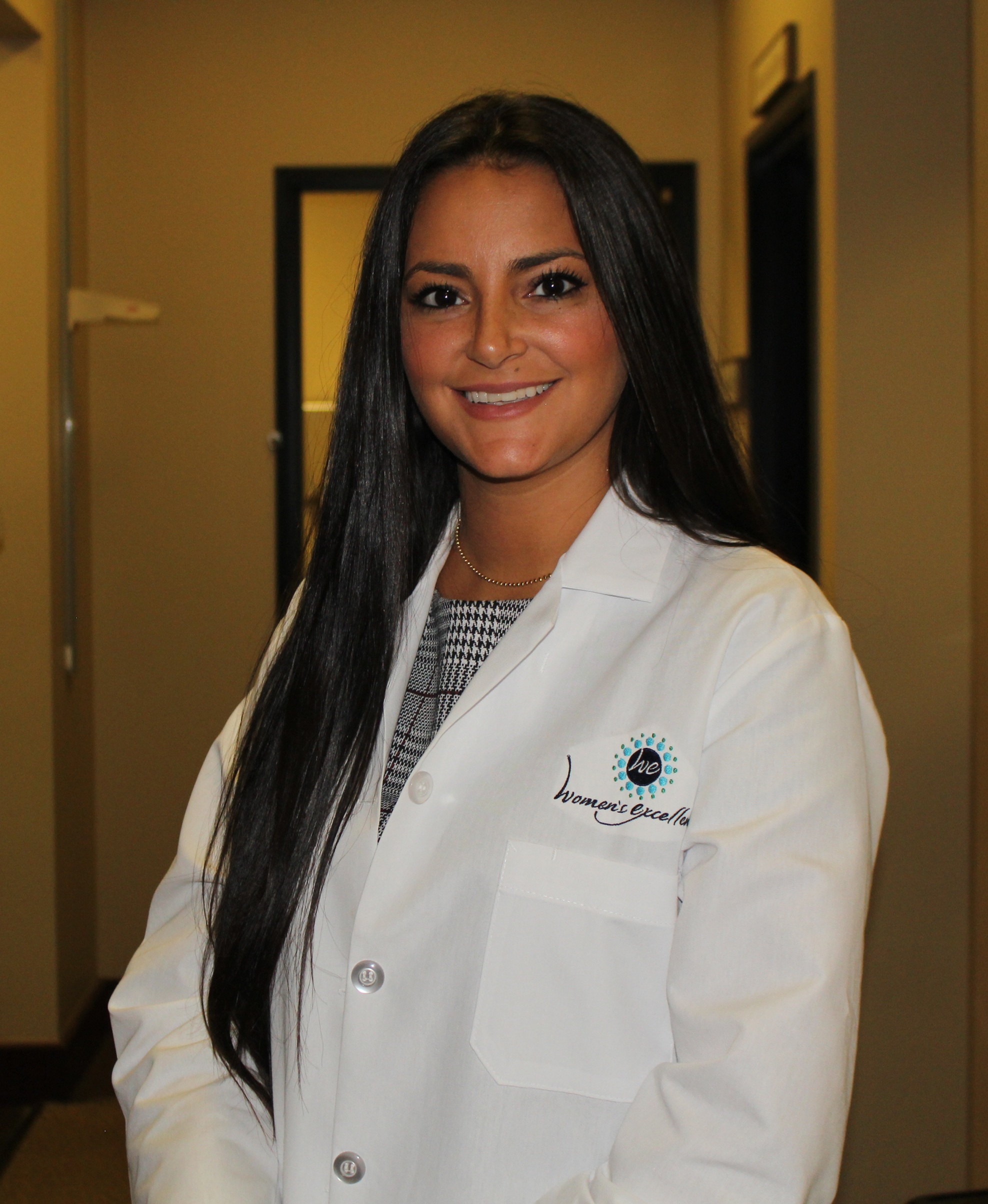 Caela Hesano, MD, is an understanding, caring and highly skilled Obstetrician/Gynecologist. She approaches patients compassionately and offers comprehensive obstetrical and gynecological care, including high-risk obstetrical medicine. Dr. Hesano strives to ensure that each visit is comfortable, patient-focused, and that every patient feels her concerns have been fully addressed.
Dr. Hesano practices evidence-based medicine and stays current with new changes and opportunities that may benefit her patients. She has a special interest in caring for adolescents and minimal invasive surgery, as well as treating endometriosis, chronic pelvic pain, abnormal uterine bleeding, and much more! Dr. Hesano specializes in a wide range of complex concerns including:
Endometriosis
Pelvic pain
Pelvic adhesions
Pelvic infections
Minimally invasive robotic surgery
Laparoscopic surgery
Ovarian cysts
Uterine fibroids
Uterine polyps
Abnormal uterine bleeding including heavy, irregular and/or painful periods
Pelvic organ prolapse
Hormonal irregularities
Menopause
Osteoporosis
Infertility
Genetic testing
As a life-long Michigander, Dr. Hesano obtained her undergraduate degree from the University of Michigan in Ann Arbor (Go Blue!) and further on, went to complete her medical degree at Michigan State University College of Human Medicine. Staying true to her Michigan roots, Dr. Hesano completed residency at Beaumont in Dearborn. During her 4-year residency, Dr. Hesano served as her class representative, as well as the Administrative Chief Resident during her fourth year. Two years in a row, she was awarded the "Wayne State University School of Medicine Teaching Award" and the Graduate Medical Education Speak up for Safety Award.
Dr. Hesano sees patients in our West Bloomfield, Royal Oak, and Clarkston practices. Schedule your appointment today through our contact form or calling the office and experience first-hand the dedication she has to ensure that patient's concerns are addressed quickly!
"Here's to strong women.
May we know them.
May we be them.
May we raise them"
– Author Unknown