Midwives- Advanced Practice Clinicians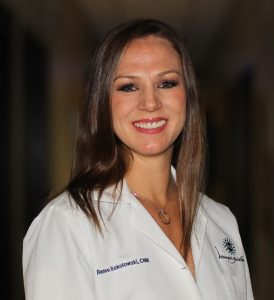 Renee Sokolowski, CNM
Renee is a certified by the American Midwifery Certification Board, as a nurse midwife. Renee cares for women across the life span, with special interest in pregnancy, labor and delivery, postpartum period, health promotion, adolescent health, gynecology, family planning, birth control, and menopause. Renee received a Bachelor of Arts degree in 2003, with a major in Psychology from Michigan State University and also earned a Bachelor of Science in Nursing degree in 2008, from the University of Detroit Mercy. Renee proceeded to earn her Master of Science in Nursing degree, with a major in Advanced Practice Nursing with Women, Neonates and Children and concentration in nurse-midwifery, in 2014 from Wayne State University. Her nursing experience includes cardiac step down, medical/surgical, Neonatal Intensive Care, and Labor and Delivery.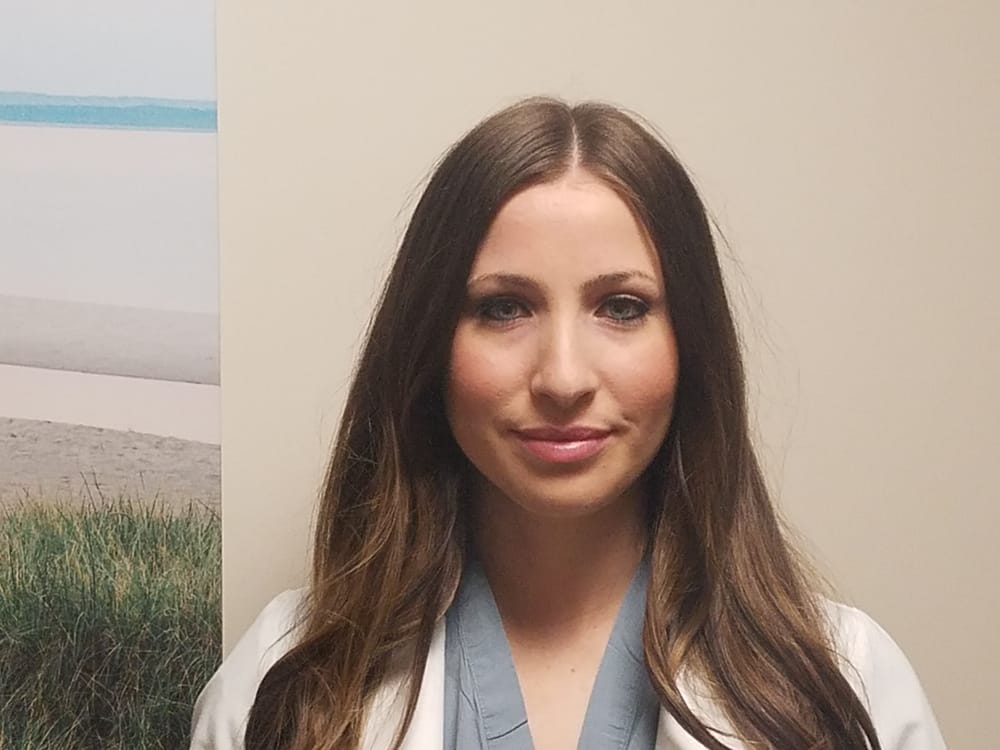 Sara Lebovic, CNM
Sara Lebovic grew up in Farmington Hills, Michigan. She received her Bachelor's degree in Nursing from the University of Michigan. She worked as a Labor and Delivery Nurse at Beaumont, Royal Oak for three years while completing her Master's degree in Nurse-Midwifery, also from the University of Michigan. Go Blue! Sara now lives in Berkley, MI. She is incredibly passionate about caring for Women throughout the lifespan. She was inspired to become a Midwife during nursing school, when she witnessed the profound impact midwifery care can have on Women's health care outcomes and their personal experiences. She has special interests in labor and delivery, pregnancy, mental health care, health promotion, contraception, and adolescent health.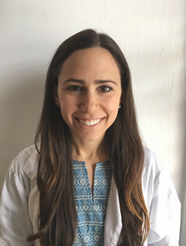 Laura Smuts, CNM
Laura received her Bachelor's in Nursing from the University of Michigan and her Master's in Nurse-Midwifery from New York University. She is a Certified Lactation Counselor (CLC) and her interests include: health promotion, birth control, breastfeeding, prenatal care, and labor and delivery.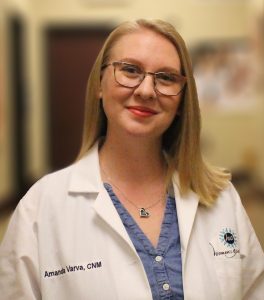 Amanda Varva, CNM
Amanda is a graduate of the University of Michigan where she received her MSN in Midwifery. She is certified by the American Midwifery Certification Board. Prior to beginning her career as a nurse midwife, she worked at the Family Birth Center and Karmanos Center for Natural Birth at Beaumont as an RN. She has special interests in vaginal birth after cesarean (VBAC), natural childbirth, LGBTQ health, contraception, and natural family planning.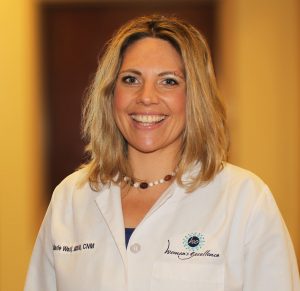 Marie Wall, CNM
Marie Wall has been working as a Certified Nurse Midwife for the past 5 years. Marie also previously worked as a staff nurse midwife at William Beaumont Royal Oak. She is passionate about obstetrical care and also specializes in women's health needs like IUD's, Nexplanon insertion, colposcopies, and endometrial biopsies. In her spare time she enjoys hiking, gardening, being outdoors, and spending time with her husband and children.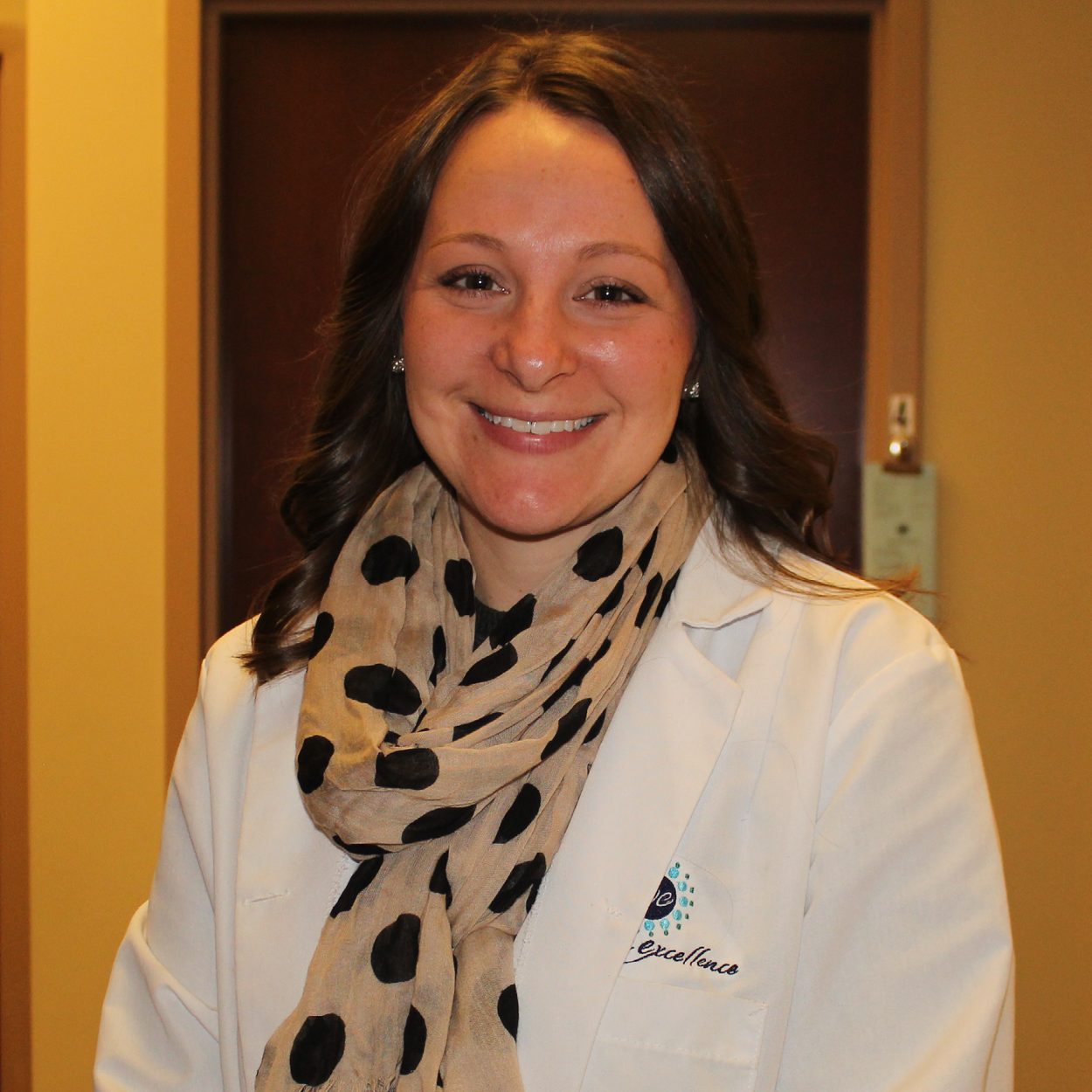 Cristina Galvan, CNM
Cristina is a graduate of Wayne State University where she received her MSN in Midwifery. She has been a Labor & Delivery Nurse for nine plus years at Huron Valley Sinai Hospital prior to joining Women's Excellence. Cristina is passionate about Women's health promotion, pregnancy, birth control and helping women achieve the kind of birth they desire. Cristina resides in Northville with her husband where they enjoy traveling, trying new restaurants and foods, summers on their boat and Detroit Sports!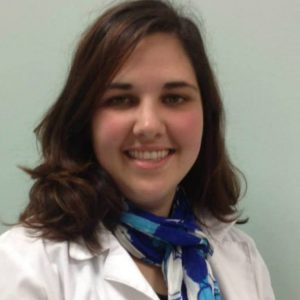 Devon Welling, CNM
Devon grew up in Flushing, Michigan and enjoyed being very active in her younger years by playing basketball and softball. She moved to Grand Rapids for college and received her Bachelor's of Nursing from Grand Valley State University. In addition, she received her Master's of Science in Nursing from Georgetown University. Devon is passionate about being a certified Nurse Midwife and loves taking care of women throughout their pregnancies and helping them to achieve their life goals. Her other interests include family planning, adolescent health, and natural childbirth. Now, Devon currently lives in Farmington Hills with her husband and rescue pup named Iggy. Her and her husband enjoy traveling and are both huge Detroit sports advocates, especially for the Detroit Red Wings and the Detroit Tigers!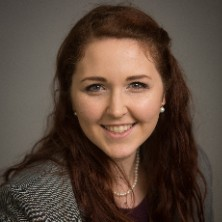 Sydney Wergin, CNM
Sydney graduated from the University of Michigan with her MSN in Nurse Midwifery. She became passionate about midwifery after an internship in the Philippines at a birthing center. She worked under the local midwives and fell in love with the profession. She continued to pursue her love of global health during an internship to Uganda during her program. Sydney is interested in mental health across the lifespan, labor and lactation support, and health promotion.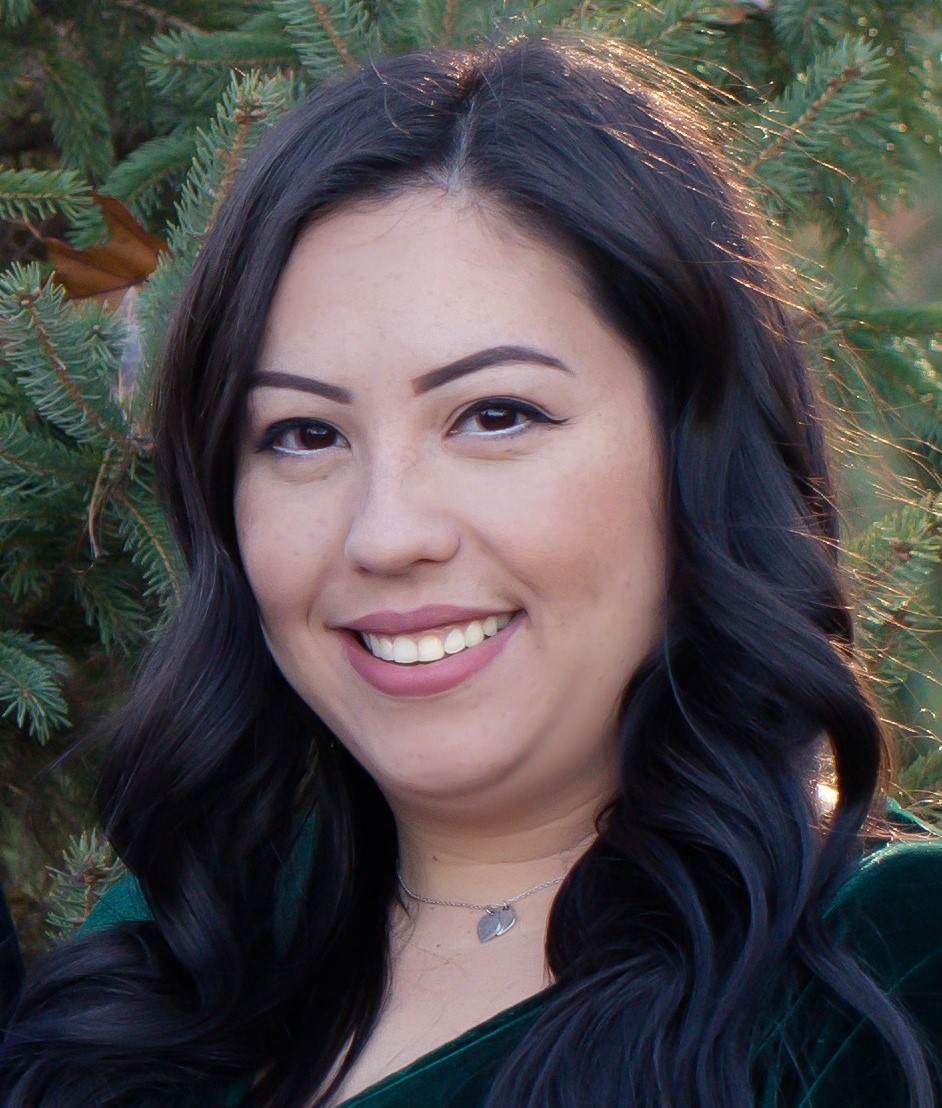 Stephanie Yaldoo, CNM
Stephanie is a graduate from Wayne State University in Detroit, MI. She is certified by the American Board of Midwifery. Stephanie was called to midwifery after experiencing midwifery care first hand with the birth of her own children. Stephanie has worked with many diverse populations, caring for women from all walks of life. She believes in the power of women and their bodies, but also appreciates the availability of tools, if needed, to promote healthy outcomes.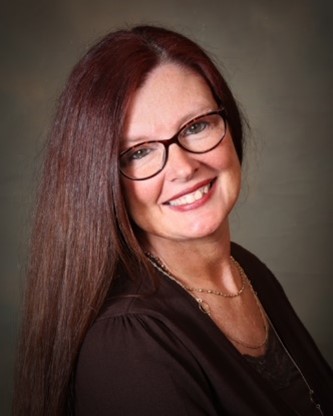 Jessie Tinglan, CNM
Jessie was born and raised in the beautiful state of Michigan and loves spending time at her cabin in the UP. Jessie started as an OB tech and progressed to a Labor & Delivery RN, Certified Lactation Specialist, and then a Birth Center Nurse Manager. Jessie completed her Associates in Nursing at Delta College, Bachelors Degree in Nursing at Saginaw Valley State University, Masters in the Science of Nurse-Midwifery at Frontier Nursing University, and is currently finishing her Doctorate of Nursing at Frontier Nursing University.